Play Live Dealer Roulette Games at PokerStars Casino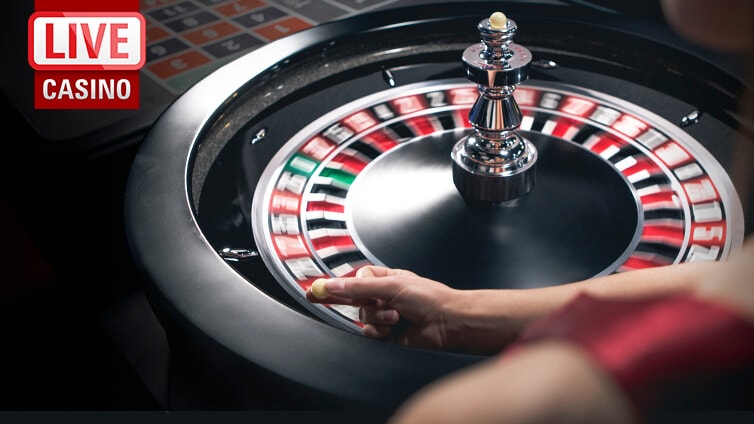 Live Roulette at PokerStars Casino brings all the excitement and drama of a Casino roulette table directly to your screen.
After a fun and casual game? Follow the action in real-time and chat with your croupier as you play. Want fast and furious action? Hit up our Slingshot Auto Roulette games for a high-octane take on the world's most famous Casino game.
Roulette is the classic Casino table game, because it's extremely easy to learn and a lot of fun to play.When you take a seat at our Live Roulette tables, you have the opportunity to play a Casino favorite at a range of stakes across a wide number of styles and variants 24 hours a day, seven days a week.
PokerStars Casino Roulette games offer a truly immersive experience, with every bounce of the ball captured by multiple cameras to put you right in the heart of the action.
Live Roulette Casino Games: Basic Instructions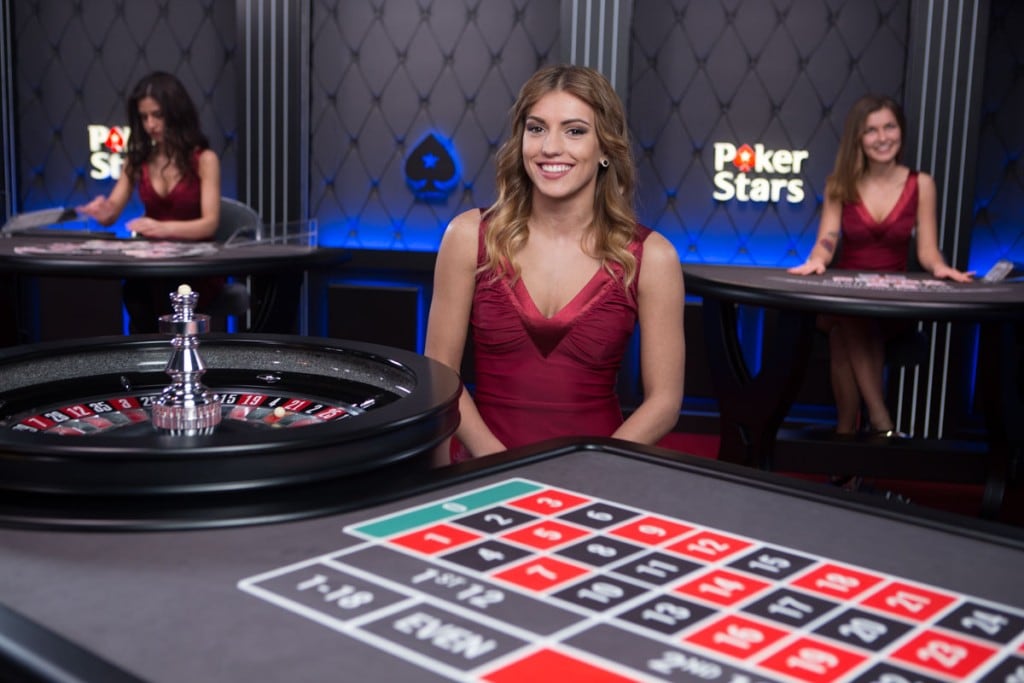 Roulette is a game that many first-time players are often attracted to because of its simplicity.
There is never a wrong move or a wrong bet. In fact, all decisions have the same expected value. When prompted, you will be able to place all of your chosen bets for the next spin of the wheel.
After you have placed your bets, the Roulette table will display up to 10 of the highest possible pay-outs that you can win based on the numbers you have chosen – so you will know which numbers to root for!
At this point, a real dealer will spin the ball in the opposite direction that of the Roulette wheel.
There are 37 possible results, and once the ball falls into one of the numbered pockets on the wheel then the winners will be paid out accordingly.
During play, the results column will also show a history of the most recent winning numbers, while 'Hot' and 'Cold' numbers (those drawn frequently and infrequently over a recent sample of spins) will be noted, as well as a red/black and odd/even result ratio.
These statistics cannot be used to predict future results but provide information on past games which may or may not affect your choices. 
Open the Casino tab in your desktop or mobile client to browse our Live Casino games and find the table that suits your preferred play style, language, and stake limit.
Live Roulette games can be found in the client by selecting the 'Casino' tab at the top of the client window, then selecting the 'Live' tab.
You'll find options including Immersive Roulette, which offers multiple cameras covering every bounce of the ball in high-definition.
If you like fast action and you play Roulette for the thrill the comes every time the ball starts to jump on the colored slots on the roulette wheel, make sure you try this Roulette game.
No other games can match the excitement of this cinematic experience where you will follow the ball's journey on the roulette wheel through the Immersive Roulette HD camera.
Alternatively, Private Roulette games offer exclusive promotions, multi-language tables, and much more.
You can choose from Roulette tables with native-speaking English, Dutch, German, Spanish, and Greek dealers.
How to Play Live Roulette Online for Dummies
The main objective in Live Roulette is to predict the number on which the ball will land at the end of each spin. You make a bet by placing your chips on and around a particular number or area of the table.
The standard European roulette wheel is made up of the numbers 0-36 for a total of 37 possible results – but you have far more than 37 betting options.
You can make any combination of bets, on both individual numbers and groups of numbers, with each bet having its own pay-out odds. Bets that are placed on this section of the table are referred to as "Inside Bets".
So, what are "Outside Bets", then? All the boxes surrounding the inside numbers are Outside Bets; you can place wagers on a variety of groups of numbers. These also have their own pay-outs. However, all outside bets will be losing ones should the ball land on zero.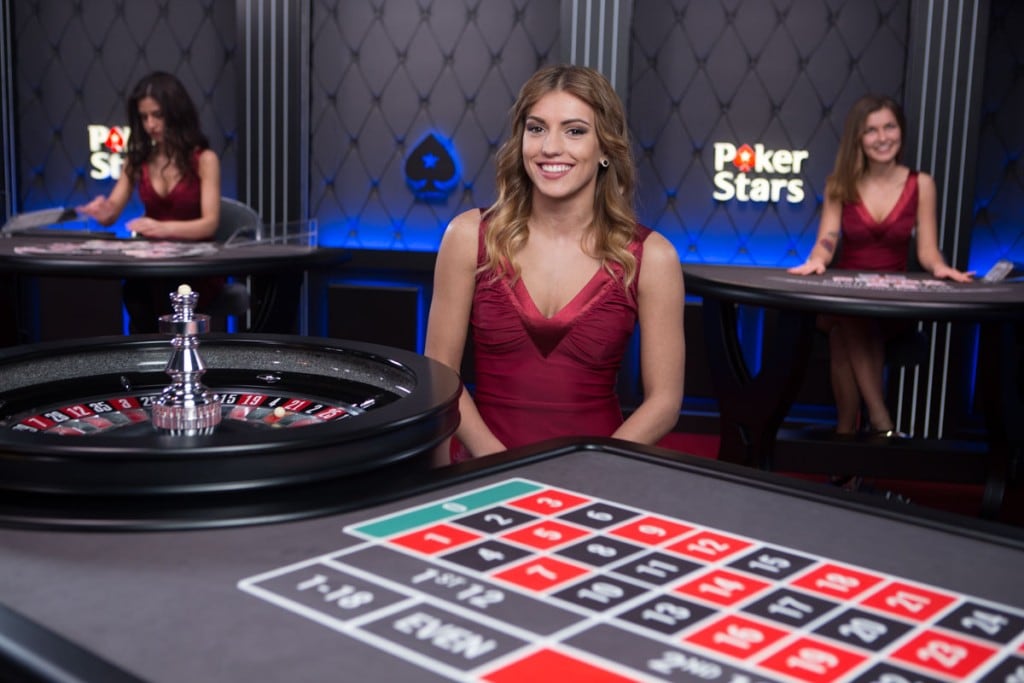 Inside Bets:
Straight Up Bet (Pays 35 to 1). Place your bet on directly on a single number (including the zero). You will win if the ball lands on that number.
Split Bet (Pays 17 to 1). Place your bet on the line between any two connected numbers, either horizontally or vertically. If the ball lands on either number, you will receive a pay-out.
Street Bet (Pays 11 to 1). Place your bet on the line of one of the horizontal rows (contains three numbers). Should the ball land on any of the three numbers, this bet is a winner.
Trio Bet (Pays11 to 1). Place your bet on a three-numbered corner that includes the 0; you'll bet on either 0, 1 and 2 or 0, 2 and 3 and win if any of these numbers hit.
Corner Bet (Pays 8 to 1). Place your bet in the corner of where four numbers meet. Your wager covers all four numbers.
Line Bet (Pays 5 to 1).  Place your bet on the corner of two streets (two connected horizontal rows). Your wager covers six numbers.
Outside Bets:
Red/Black (Pays 1 to 1). Place your bet on the Red or Black box to cover the 18 red or black numbers.
Odd/Even (Pays 1 to 1). Place your bet on the Odd or Even box to cover the 18 odd or even numbers.
High/Low (Pays 1 to 1). Place your bet on the 1-18 or 19-36 box to cover the high or low numbers.
Column Bet (Pays 2 to 1). Place your bet on one of the '2 to 1' boxes at the far end of the table to cover all of the numbers in that column.
Dozen Bet (Pays 2 to 1). Place your bet in one of the boxes marked "1st 12", "2nd 12", or "3rd 12" to cover the 12 numbers in that section.
*Note: The zero is not covered by any of the 'Outside Bets'.
The theoretical Return to Player (RTP) for Live Roulette is 97.30%.
If you have any more questions about how to play the game, please visit our Live Roulette Rules page.
Play Live Roulette Games for Real Money at PokerStars Casino
When you join our Live Roulette tables, you will be greeted by one of our real-life dealers that will be happy to assist you with any of your gaming needs.
All of the sights and sounds from the Casino floor will be brought to your device, giving you a genuine Casino experience from the comfort of your own home.
At PokerStars Casino, you can play Live Roulette as well as other Live Casino games on your iOS or Android phone or tablet.
Choose from Immersive Roulette, Private tables, or the classic Slingshot Auto Roulette games. We also provide you with dealers that speak in various languages from English to German, Dutch, Spanish, and Greek.
Head to the Live Casino lobby now to start playing Live Roulette at PokerStars Casino for as little as USD $0.25 per spin!